Cub and Paddy Brooks scanned over 300 pictures and showed them at the family Christmas party in 2008, I just got my hands on them last week and made a slide show out of them. I promise tears to any of you that haven't already seen them, they span many decades and had many many shots of my parents that I had never seen! Incredible is an understatement! Click here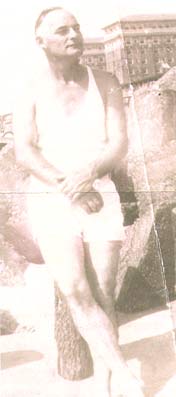 First of all, I know, I know, it's a very long website name! The obvious domain name choices were available, but there are millions of Brooks Families, but only one Rodney and Mary Brooks Family. And, for security and safety, this name will keep our site and photographs private from strangers, trolling the internet, who may come upon a site with a name less complex than ours. We may even put a password on the site if anyone is uncomfortable with it being an "open" site. So, if you would be so kind as to just book mark it, then you don't have to type it every time you go to the site.
Secondly, we all owe Gill a word of thanks for providing us with the hosting for the website. As you may or may not know, he is in the business and has offered to host the website for us on his servers. Right off the bat that will save us money, but following are my ideas for what I would like the website to be and it may take a lot more bandwidth if we want this to be the granddaddy of all websites. At that point we may ask for donations on a voluntary basis. I'd like to keep this site advertisement free, and to do so, may require paying for the blog, more bandwidth for the site, a good quality scanner, etc. in the future. No money is needed now, or is expected to be needed in the near future.
A little over a year ago, Peter came to me and suggested we do a Brooks family website. I bought the domain name at that time. I also started a new job, which prevented me from really doing anything with it. This year when it came time to renew, Peter and I started discussing what we wanted the site to be. And these are the preliminary steps. I feel we are picking up where Uncle Frank left off with his list of family information, which he has so kindly provided to all of us these many years.
---
Click to enlarge
But I would eventually like this website to be a repository for everything; names, addresses, phone numbers, photos, genealogy, a family blog, and anything else we can think of that will add to it. I am trying to transcribe Uncle Frank's list to add to it as a starter. Gill is doing research on getting the blog. Bill Ryan has graciously allowed us to use his family photo as our homepage. Right now, Gill has just scanned and pasted it to get the site up, but Bill will e-mail me the original when he gets home. Right now he's on the road.My thought is that this photo will be our homepage, with each family's photo being a hyperlink to that family's information, photos, etc. I would also like there to be a blog on this homepage somewhere. Marilyn went to Africa a while ago. She could write in the blog for all to see that she just got back from Africa and to go to the Peterson family link and see her pictures. Anyone who is interested can click on the Peterson family and go through her photographs, then come back to the blog and comment on them for her to see. Graduation pictures, wedding pictures, family vacations, newspaper articles, anything could be entered in the website and become part of the Brooks family history.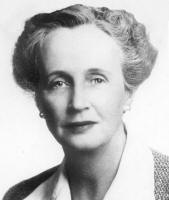 Mary Agnes Rodgers  "Nanny"
(Click thumbnail to see full size)
"Popsie & Momsie"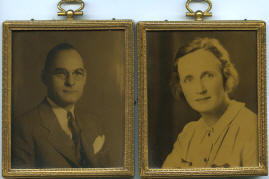 Recently Carrie sent a letter about her charity in Cape May. On it was a picture of our grandfather, which I had never seen. We all have old family photos we've seen for our whole lives, but I'm also sure that ours are different than yours, and I'd like to see yours. I was thinking that maybe we could invest as a family in a high quality scanner and scan all those old family photographs and post them so that they're available to each of us to see, and for any of us to pull off and print at will.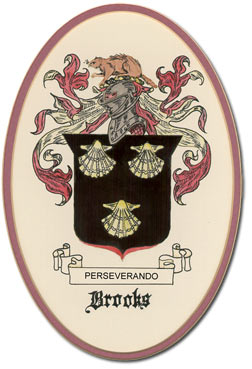 If anyone in the family has done any genealogy research that would be fun to include. Maybe a calendar where we could post birthdays and anniversaries; things like that. The point is I want this to be a repository for all Brooks' information. A resource for anyone, in any generation of our family, to come to to see our history, and our present. But these are just my ideas, things I've bantered around with Peter and Gill. I'm sure there are great ideas for this website that have totally eluded the three of us. Please write to me if you have any ideas about how we can improve our site. The e-mail link is at the bottom. I don't have everyone's e-mail address so I if you are reading this, I have either sent this link to you, or better yet, a family member has provided it to you. Please tell everyone. No matter how you reached this website, would you please leave me your e-mail address and your name by hitting the e-mail link at the bottom of this page.
Yeah! We're off and running!